Calligraphy and paper cuts poster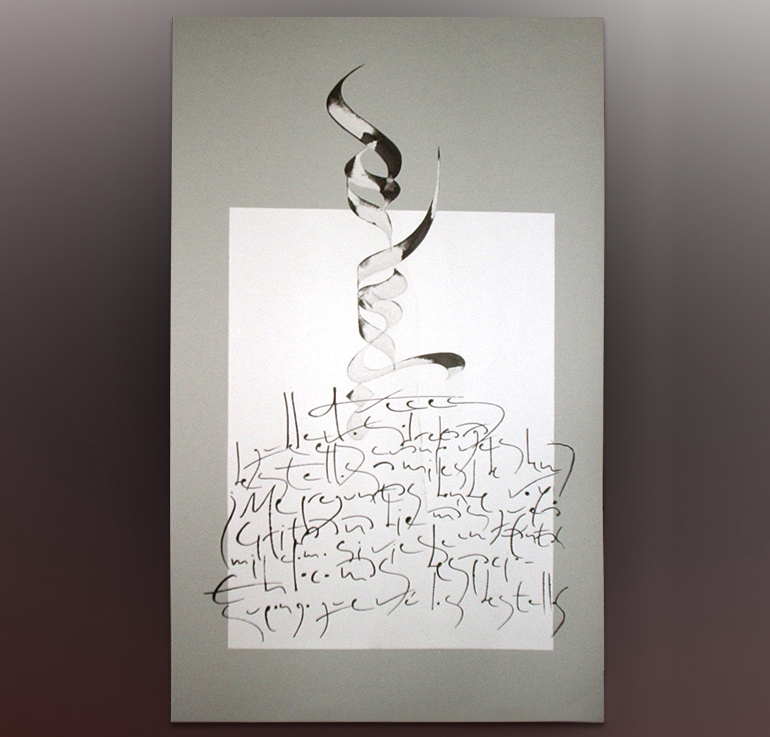 Gray card, 30 x 50 cm (11.8 x 19.7 in), 300 gsm, Sumi ink on Schoeller paper cut with a scalpel.
The Schoeller paper is accurately cut with a scalpel, following the form of upper and side signs. The gray sheet simply supports the paper and is not handwritten. The lower text creates shadows over the gray background as it's not adhered to the card.The upper alphabet is the first full calligraphic alphabet I have ever done. It can be built with a pen angle of 90 to 45 degrees. The second alphabet was made using a ruling pen, which allowed for more expressiveness. It is based on my handwriting, reducing sign inside spaces to the minimum and extending ascenders and descenders.