Sustainable Mining, Reusable Design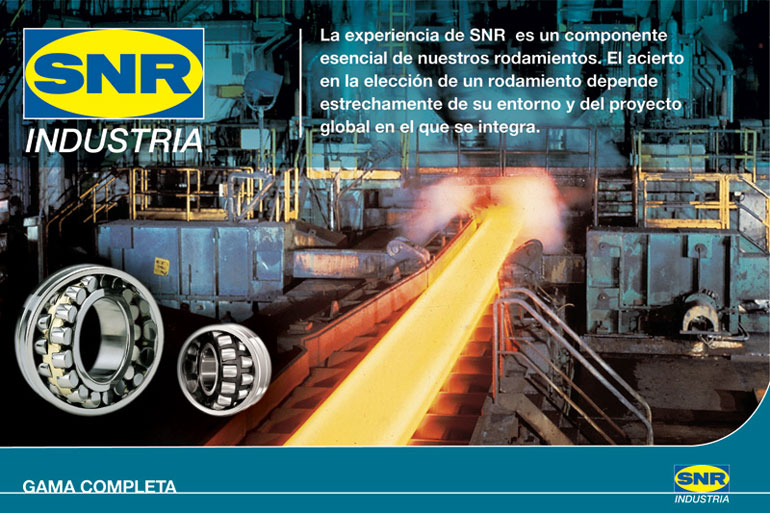 Design of a exhibition stand for SNR-NTN Group, Latin America. Designed locally. Assistance in the implementation of the international exhibition Exponor: International Exhibition for Latin American Mining, Antofagasta, Chile.
The mission was to show the progress made in scientific research and the use of sustainable technology. Fields where SNR-NTN has played a key role since 1946 in developing technologies for bearings worldwide.
The stand was focused on the achievements and solutions this partnership brings to the heavy industry for mining worldwide and particularly in the II Chilean Region.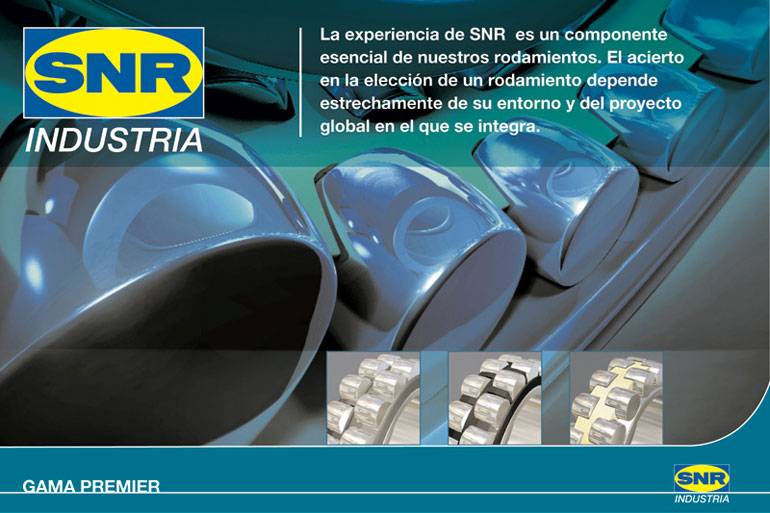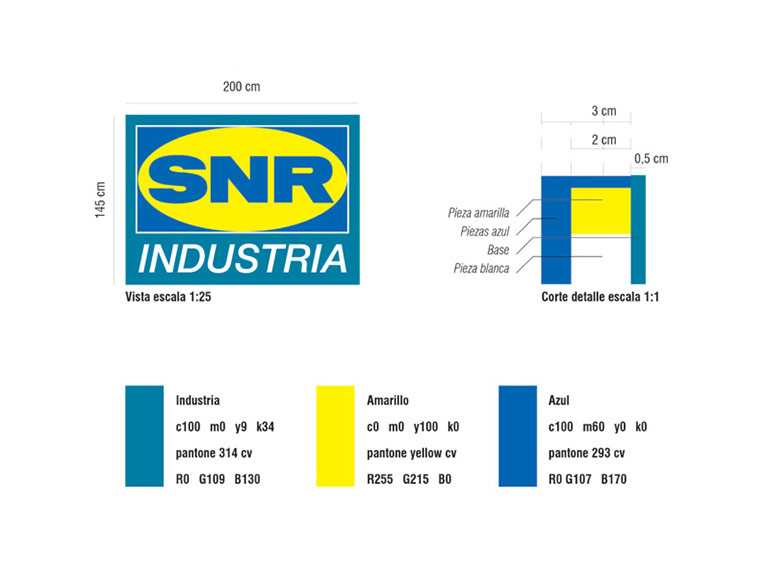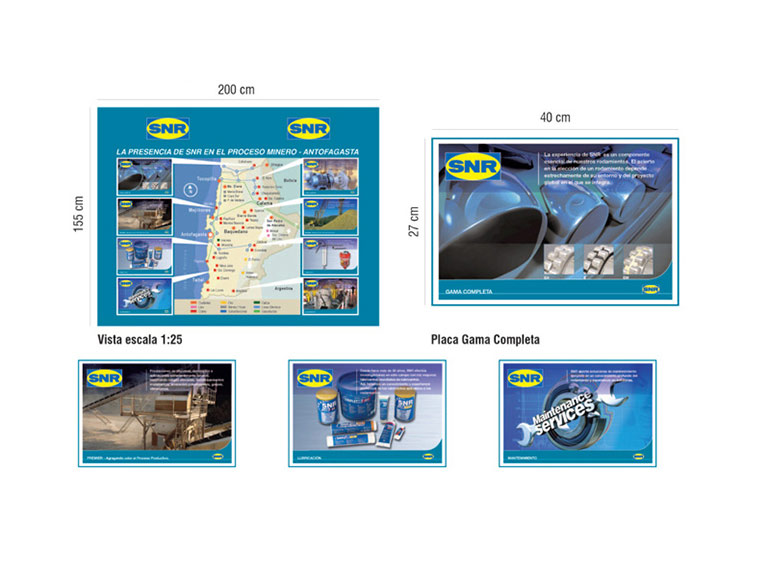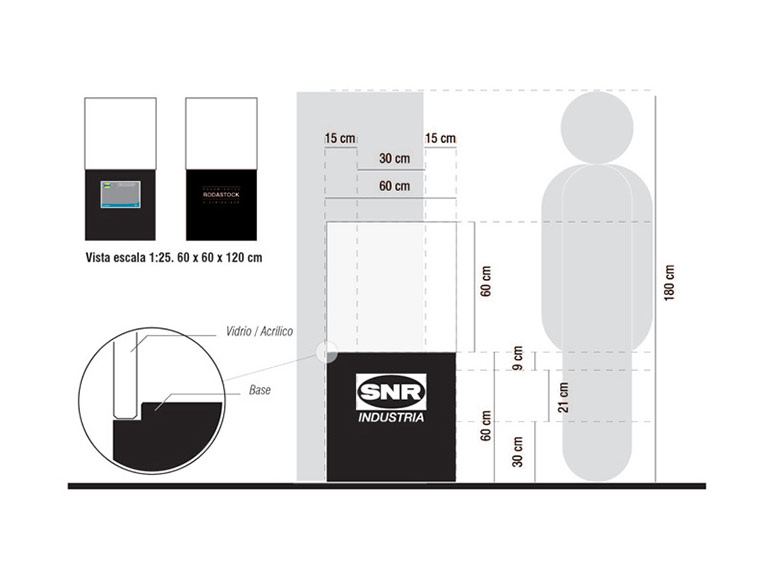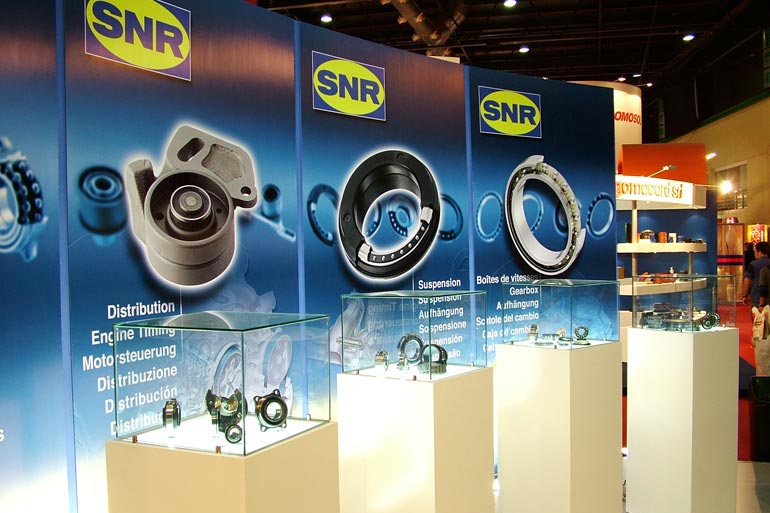 The most advanced bearings for mining machinery were exhibited in highly resistant transparent boxes.  Underneath these boxes there was space to store promotional material or whatever necessary. Such boxes were designed to be assembled and disassembled in modular form, thus saving weight and space during transportation, and to be reused in the office showroom or another future stand.
Next to the stand itself, a map of the region was included to show the Group's projects in detail.
This was designed with the local management in charge of the Project, taking into account the exhibition regulations and advertisement guidelines of the country. Apart from the design, I managed the establishment of the stand from Buenos Aires, allowing sales executives and their staff to spend their time getting customers.