Self-managed space for arts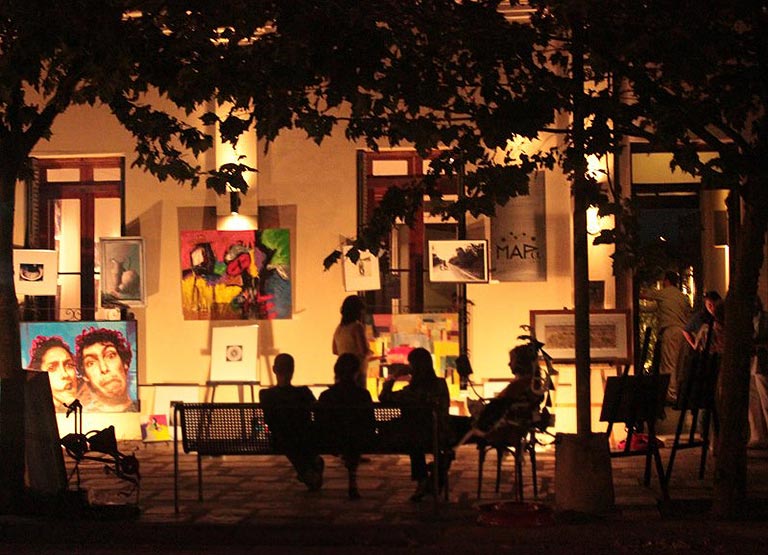 MAPA is an art space of national scope.   It gives great value to the artistic environment, managing, creating, producing and facilitating art works circulation and publication. In addition to exhibitions of painting, sculpture, photography, drawing and illustration, MAPA holds independent design fairs, film series, debates, workshops, and school visits in the community. The space has a spacious art library, a park and a cafeteria.
A couple of years after my first project for MAPA, I worked on the second version of its website. They had felt highly satisfied with the previous website, so they decided to renew their image and embark on growing their art space. The organizational stage had been left behind now with success, getting an excellent feedback from the audience and the artists supporting the organization.
The challenge of this new project consisted in making the website responsive and wholly managed by its Press Staff along with its Community Manager. CMS WordPress was the solution again. They needed a website with a design adaptable to different devices, more complete, targeted at the local art market and with works by both experienced and new author's works.  More secure and web cached for such an increasing number of visitors.
Covering the areas of painting, engraving, photography, sculpture and drawing with Argentine and foreign artists, web galleries were created to be managed from the back-end. All the styles are controlled through CSS without the back-end staff having to worry about it.
Advertising for all MAPA activities can be carried out in a simple way. At this new stage of the art space, community actions are much more than those taken in the opening year.
In addition to the main sections, we added a search engine and a history of past exhibitions to show MAPA's background and for reference.
The new site was opened at the Milo Lockett exhibition, and the number of visitors multiplied.