Archive Platform Future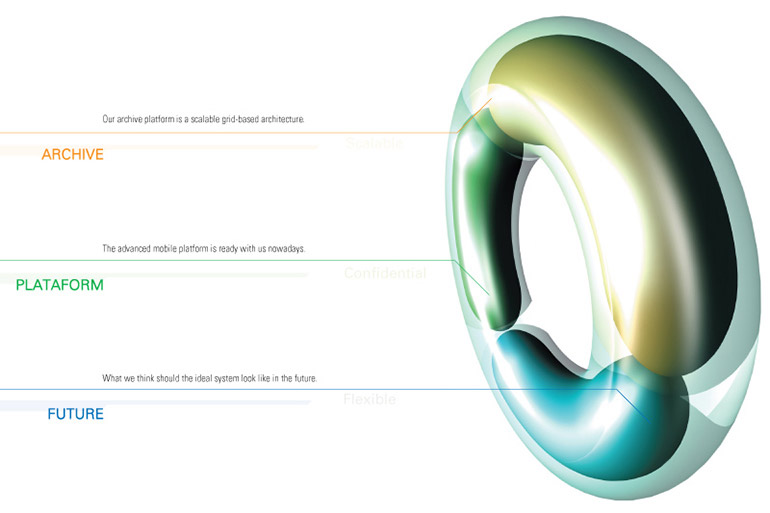 In many states in the US, listed companies are required to annually submit a report on the activities carried out during the year. This is a key editorial piece being handed out to shareholders on the company's financial performance. And it is also a legal record that must be filed. Such report is not published for commercial purposes or accessible to the public at large, though sometimes a general version is made available to them.
For this publication, I worked on the editorial design and several infographics, targeting large customers and corporate shareholders. By focusing carefully on details and the use of blank spaces, I was able to represent the company's high quality and maximum technological efficiency. Based on the brief and documentation I had been delivered, I designed the grids, and selected the typography, colors and dingbats. The manual was printed at a Forest Stewardship Council (FSC) certified printing house.
Based on the services that this network and telecommunications company offers, I worked on the 3D modeling and rendering of several graphics and objects that make up the three main sections of the report:
Archive: general information, management reports, balance sheet.
Platform: objectives and actions for the year, auditor's reports, consolidated statements and financial highlights, operating and financial review.
Future: new developments being commenced for the short and medium terms, expectations and estimates.