Well served customers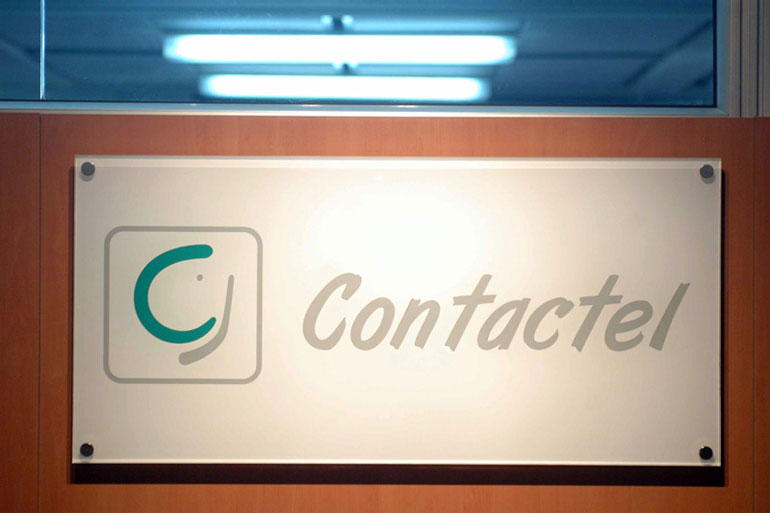 Diego Pinchuk is well aware of the opportunities the market brings. Since Contactel was established he has supported the development of its corporate identity, focusing on customer needs.
At first when he explained to me his business plan targeted at SMEs (small and medium sized businesses), both local and international, it sounded something rash to me. At that time, only large companies had access to such services, but people at Contactel had a vision and my work team had the power to visualize it.
Contactel's personnel prepared one of the best briefs I encountered in my career.  It was the starting point for the strategy and analysis of the corporate identity of the future firm and after some meetings with the corporate executives, we were able to respond in graphic terms to a visual communication oriented towards good customer service and human nature, avoiding prevalence of the technical aspect over the human aspect. This was something so different from most competitors in the call center industry.
In few months and with a marginal investment, Contactel became of the 100 best companies of the year according to Mercado magazine and to attract customers such as: Action Line, Banco Privado de Inversiones, Cargill – Mosaic Co., HSBC, Telefónica, Metroshop, Marmicoc, Wanadoo, among others.
I was in charge of designing and producing a set of graphic pieces for the initial corporate identity: Isotype, logotype and openings, user manual, initial website, printed material, folders, invitations to the opening and logo applications.
As was the case in other similar projects, I worked together with the company's executives and staff. I was in charge of planning the work schedule, defining budgets and preparing quotes, hiring and working with suppliers. I also developed and programmed in a graphic system all the visual aspects of the corporate identity, supervising both the graphic and web production.