Paint your town and you will paint the world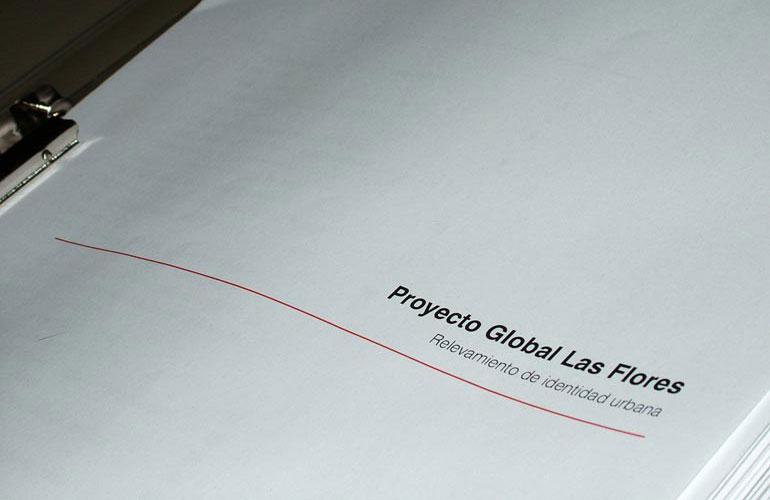 The local government of the city of Las Flores hired me to carry out an exhaustive survey for a place identity draft project. The signage system had serious defects – there were few signs in corners and its visual communication pieces were not orderly planned.
Based on my experience with the project of tourist and road signage system for the city of Chascomús, I gathered the same team of architects, graphic designers and industrial designers to carry out a field research study and a careful analysis of several aspects of the city, including its former signage system, urban furniture, transit flow, tourist circuits, inhabitants' behavior and habits, etc.
Dealing with such a complex thing like a city required a joint effort with urban planning professionals, both local and from the provincial government in the city of La Plata. Las Flores is a satellite bedroom town in the third corridor of Buenos Aires urban agglomeration, so some growth related needs had to be taken into account: planned industrial developments, future residential areas, closed gate communities, highways and parks.
All the research done for days across different months was organized by themes and approaches to diverse possible solutions, both printed and digitally with photographs, video-shooting, interactive animations, infographics, flowcharts, and 360º panoramic views of key areas and maps.
The research at each stage was oriented towards obtaining master concepts for the global project on urban identity required by the Municipality. Finally, a project overview was presented to the different areas within the municipality to inform the personnel in charge and answer any questions.